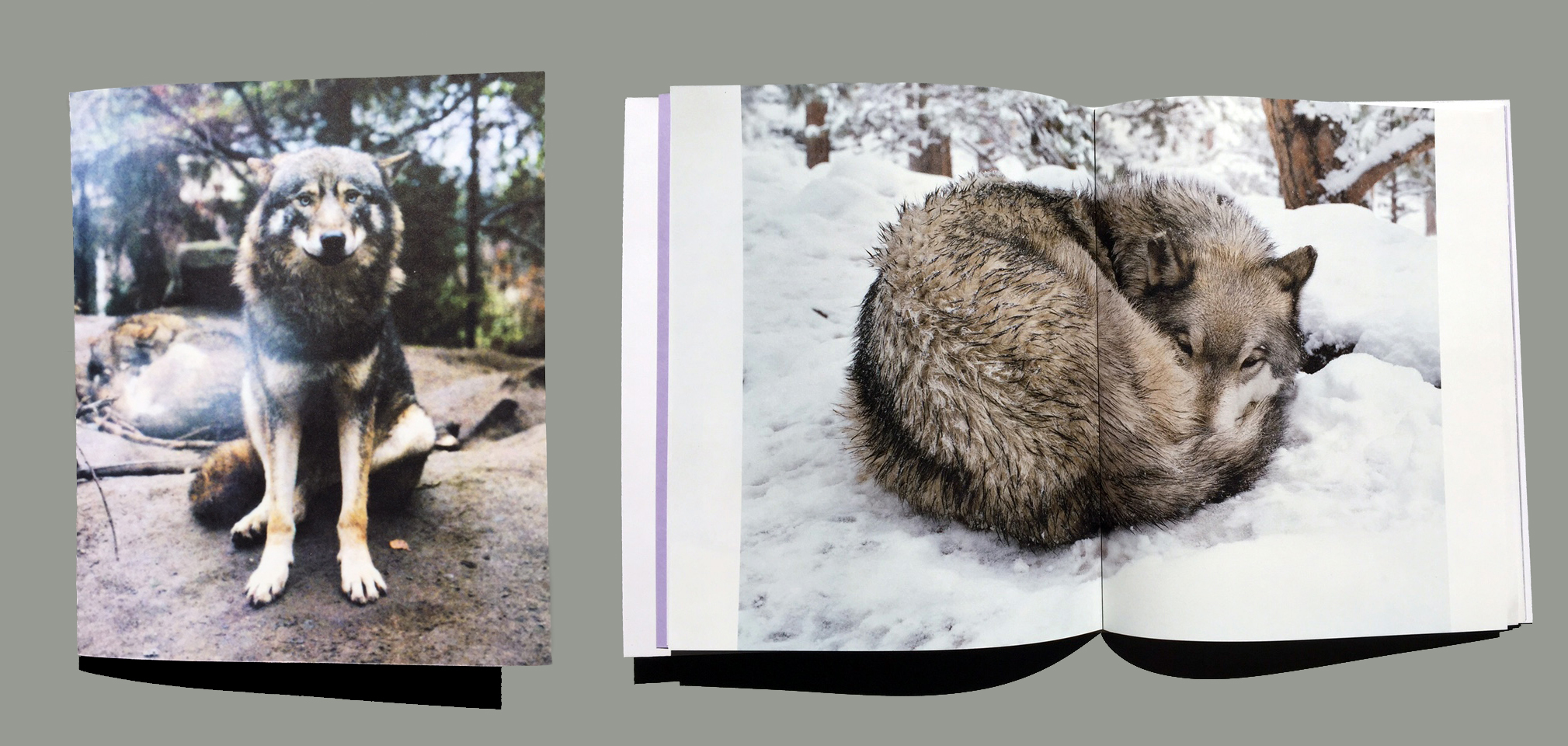 In 2005, Charlotte Dumas travelled to Norway and Sweden, New York and Colorado to create portraits of the majestic canines in her series Reverie. Despite her close proximity to the wolves in her photographs, Dumas reveals the vast distance between the world of humans and wolves as her photographs portray the wolf as an enigmatic, imperceptible being.
In 2006 a small book was published featuring 10 wolf portraits to coincide with the exhibition Reverie at Museum De Pont in Tilburg.
Ten years on a revised edition of Reverie is published in a small run of 600 copies for € 20,-. You can order a copy here
with 10 extra Polaroid images added to the new edition.