Shio, the Japanese word for 'tide' is very important for people living on the islands in South Western Japan. It refers not only to high and low tides but also to the currents running between the islands that decide the favorability of sea travel between them. If the shio is not right it will be difficult to manoeuver across the seas.
In this film the horses of Yonaguni island, the most South Western island of Japan, are seen ambling freely as they live independently on this small volcanic island where some 120 of them still remain.
In 2018 I completed Shio, a short film of 20 minutes I made on the small island of Yonaguni. Yonaguni, part of the Yaeyama islands, is home to around 120 horses that roam here freely. They are small and rugged defying the natural elements they are often exposed to. Their mane seem to be shaped by the wind like trees on a coastline.
I firstly set foot on this magical island in 2015 while portraying the remaining native horses of Japan. In Shio scenes of these horses are alternated with scenes of a young Japanese girl and her horse as she tries to coax it into the sea. Both the horses and girl seem to be waiting for someone or something.
Shio was part of a multidisciplinary solo show held at Japan Museum Sieboldhuis in Leiden in 2018 titled The Horse in the Gourd. This exhibition was centered around five peculiar objects that brought myth, imagination and the transient nature of life together. They were accompanied by other historic works, photos and prints from a wide variety of collections, as well as my own photographic works made over the past four years in Japan.
Shio is part of a trilogy film project around the island of Yonaguni. A second short film titled Yorishiro will be released in fall 2019. A Yorishiro is something or someone that temporarily or permanently can contain the spirit or soul of a 'kami' (a spirit of nature). Yorishiro can also mean transformation through metamorphosis. In Yorishiro a little girl wearing a horse suit travels on her own from the Netherlands  to Yonaguni where she finds her horse family.
A third and last film will complete the trilogy and will likely be completed by the end of 2020.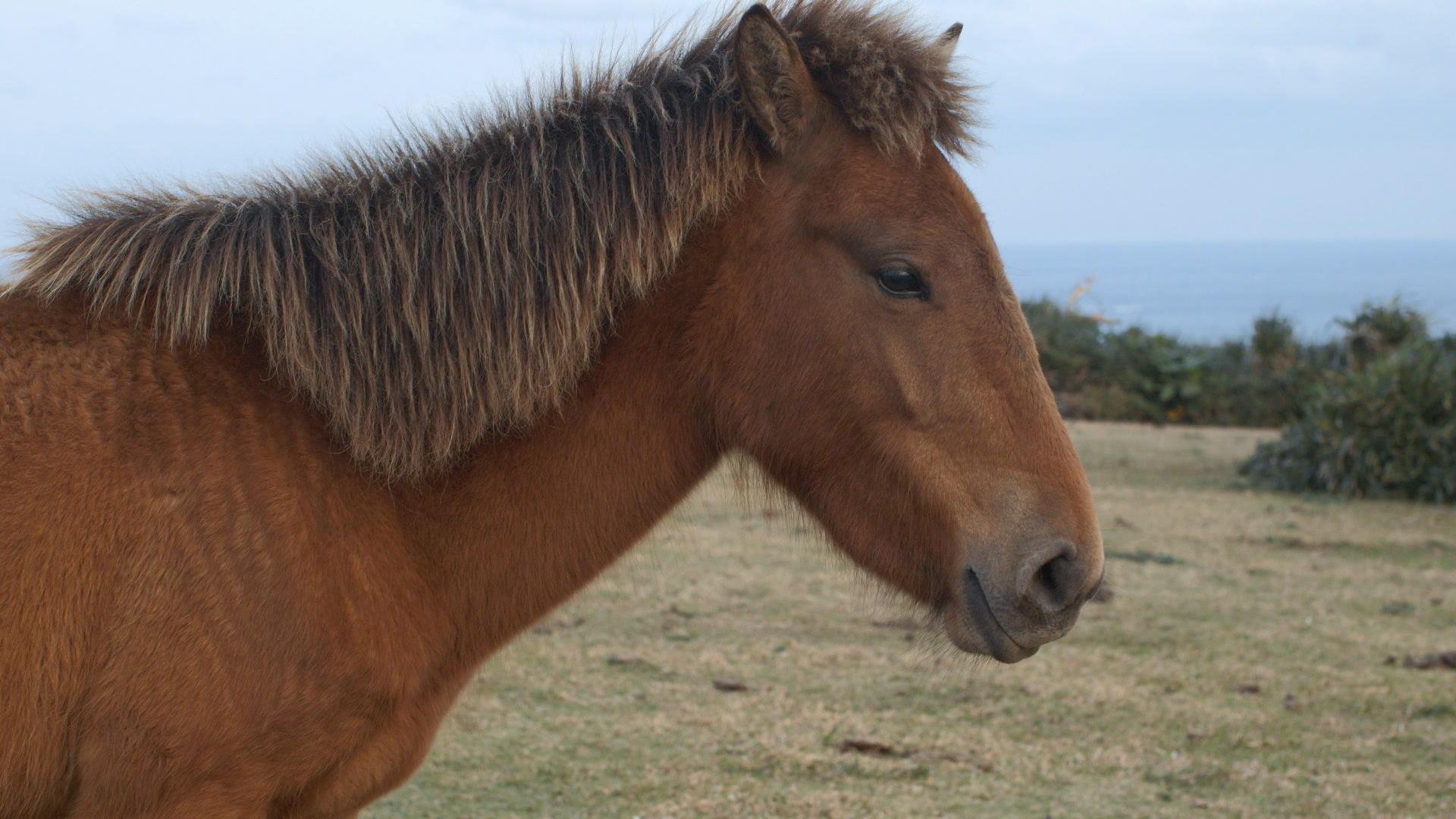 Camera Charlotte Dumas
Edit Charlotte Dumas
Advice Diego Gutierrez
Sound design Hugo Dijkstal
Color correction Wouter Suyderhoud Filmmore
Post production Onno Petersen
This film was made possible with support of the Mondriaan Fund